❝
Benri Nihongo (BRNG.JP) is the only one providing Japanese Language Training for English Speakers in HK.
❞
❝
I have no hesitation in highly recommending to you.
❞
Tsutomu Katayama, Director of Former Osaka Prefectural Government HK Office.
❝
Here you can enjoy learning Japanese as well as developing a sense of using Japanese.
❞
❝
Benri Nihongo is the answer!
❞
With reference to the advises from a "super" Japanese scholar and a Veteran Announcer of NHK, we can summarize 3 rules governing "Nasal Sonant".

(
1
)
If
が,
ぎ
,
ぐ
,
げ
or
ご,
does not appear at the first syllable of a word, then "Nasal Sonant" will be needed.

(
2
)
Numbers and words written in Katakana don't need "Nasal Sonant".

(
3
)
Slightly contract your tongue and keep your upper and lower jaw 1cm apart during pronunciation. You can make "Nasal Sonant" too!
It is not easy for beginners to do so but remember that everybody can make it with some repeated practice. Hope you can master of it and become one of your daily habits.
Dr Cai Mao Feng (Taiwanese: 蔡茂豐) was awared the Order of the Rising Sun (Japanese: 旭日中綬章)for his lifelong endeavour to promote Japanese-Language education. He retired from the School of Foreign Languages and Cultures of SooChow University in 2011. His last title was "Honorary Founder of the School".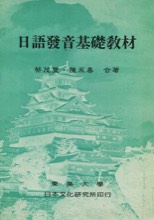 According to the guidelines in the book called "The Pronunciation of Japanese" written by Dr Cai, the rules of Nasal Sonant (P.54) are as follows:
In fact, there are 2 kinds of pronunciations of the "row Ga"
(ガ行)
. The first is called a voiced consonant of the "row Ga". The second is called a nasal sonant of the "row Ga". If the first syllable of a word belongs to the "row Ga", then pronounce a voiced consonant; if the second or third (so on and so forth) syllable of a word belongs to a kana of the "row Ga", then pronounce a nasal sonant.
Mr Masaki Umezu (Japanese: 梅津正樹) joined NHK in 1972 and had been working for different branches of NHK as an announcer in Tokyo, Osaka, Hiroshima and kyoto, etc. for more than 40 years. Behind the camera, he had been in charge of various kinds of programs such as sports, shows, documentary and news, etc. before he retired from NHK in 2012. Now he has began his new career: being a part-time lecture for his mother university, namely the Dokkyo University.
「がぎぐげご」の音の前に
"
ん
"
を付けたような、やや鼻にかかった発音をする『ガ行鼻濁音』。ご存じですか?発音出来ますか?ガ行には、【濁音】と、鼻にかかった【鼻濁音】の二つの発音があります。どのような使い分けがあるのでしょう。例えば、「学校」「銀行」など言葉の頭に来るときは【濁音】で、「音楽」「背後」など言葉の途中に出てくる時や、「花が咲いた」などの助詞は【鼻濁音】です。ただし(一部例外を除いて)、「ベルギー」などの外来語や、「ガラガラ」といった擬声語、「数詞の五」などは、鼻濁音にはなりません。