❝
Benri Nihongo (BRNG.JP) is the only one providing Japanese Language Training for English Speakers in HK.
❞
❝
I have no hesitation in highly recommending to you.
❞
Tsutomu Katayama, Director of Former Osaka Prefectural Government HK Office.
❝
Here you can enjoy learning Japanese as well as developing a sense of using Japanese.
❞
❝
Benri Nihongo is the answer!
❞
Kana Table can reinforce your memorization of the Kana. While Kana Copybook can help you write the Kana correctly, Kana Table can let you have a quick look at the whole picture. Both of them are great tools for beginners to learn and master the Kana as fast as one can.
It is a PDF file with a size of 50KB. If you print it out, you can find it is A4 size. Otherwise, just store it on your iPhone, iPod touch or Google Phone. Click the image below to download.
⬇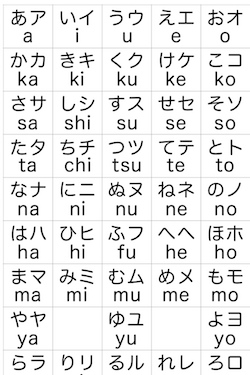 (x) Downloads
http://brng.jp/en/
It is a PDB file with a size of 200KB. Open it by iSilo reader for HP WebOS (aka Palm OS). No CJKOS, J-OS or JaPon add-on OS is needed. Click the icon below to download.
⬇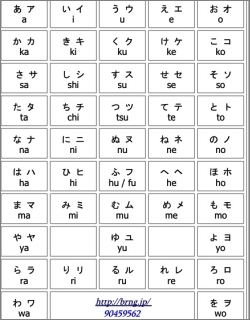 (x) Downloads
http://brng.jp/en/